Phil Simms - KEYNOTE SPEAKER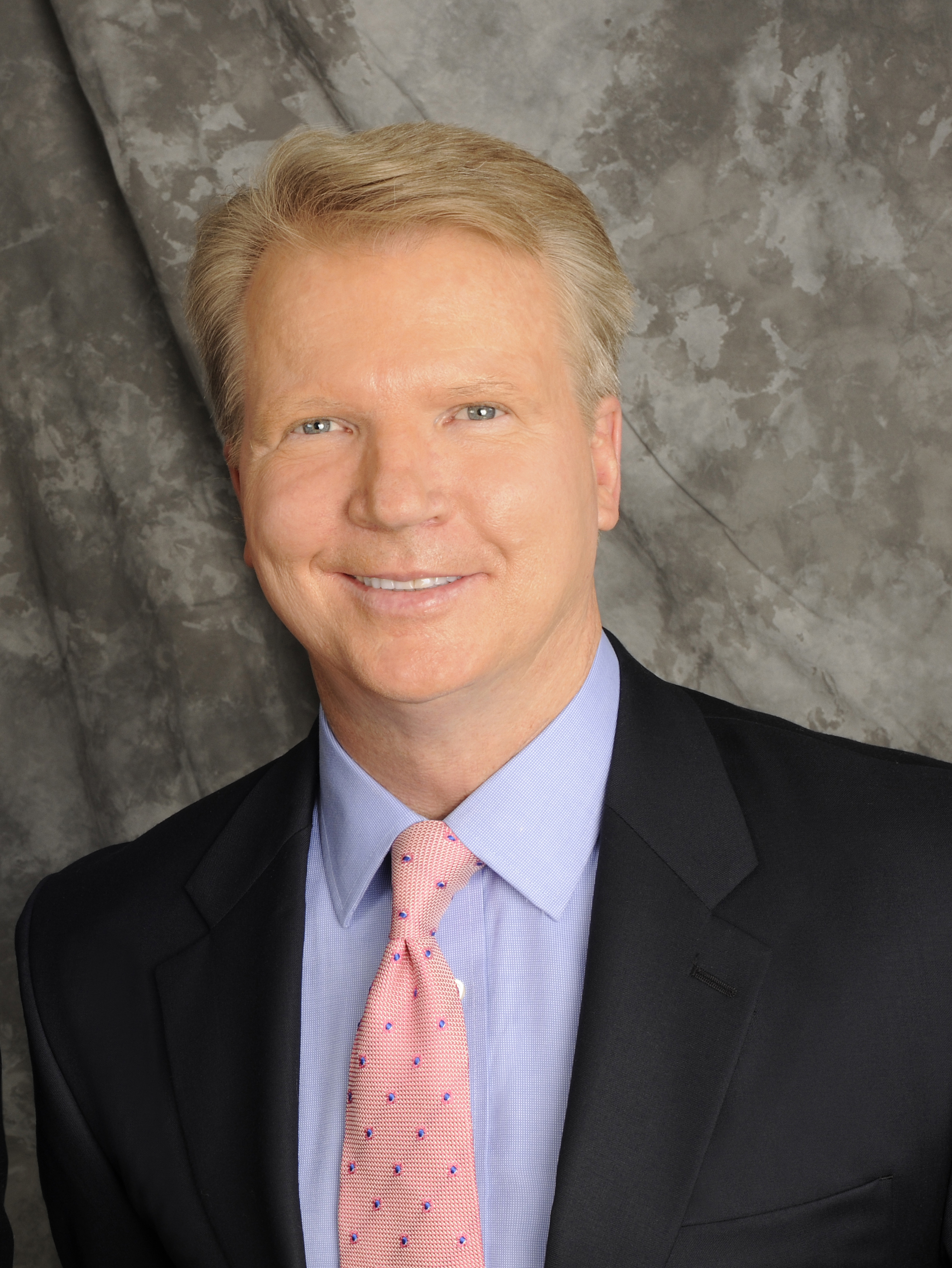 For over three decades, the name Phil Simms and Super Bowl have remained synonymous with each other. After completing a 15-year veteran NFL career with the New York Giants highlighted by winning the Super Bowl XXI MVP, Simms now serves as an analyst for CBS Television Network's NFL coverage on The NFL Today, contributor on Showtime's Inside The NFL, contributor on CBS Sports Network's NFL Monday QB and co-host of the SiriusXM's Mad Dog Sports Radio program Simms and the Mad Dog.
From 1998 until 2016, Simms served as the lead NFL analyst for CBS's NFL coverage on the lead NFL broadcast team. Simms has called six Super Bowl including Super Bowl 50 (2016), Super Bowl XLVII (2013), Super Bowl XLIV (2010) and Super Bowl XLI (2007), Super Bowl XXXVIII (2004) and Super Bowl XXXV (2001) for CBS.
Since 2008, Simms has served as a contributor for Inside The NFL on Showtime. In addition, Simms has teamed up with Steve Beuerlein and Rich Gannon to co-host NFL Monday QB on the CBS Sports Network since 2012. In 2017, Simms joined SiriusXM's Mad Dog Sports Radio as a co-host of the program Simms and the Mad Dog as well as an NFL analyst throughout the season.
Simms introduced the "Phil Simms All-Iron Team," which honored NFL players and coaches, which first aired in a Christmas Day broadcast on CBS in 1999. The "All-Iron Team" special aired on Super Bowl XLI Sunday in February 2007, Super Bowl XLIV Sunday in February 2010, Super Bowl XLVII Sunday in February 2013 and Super Bowl 50 Sunday in February 2016.
Prior to joining CBS Sports, Simms served as a game analyst on NBC's top broadcast team along with Dick Enberg and Paul Maguire from 1995-1998. While at NBC, Simms was behind the microphone for Super Bowl XXX (1996) and Super Bowl XXXIII (1999). Away from the gridiron, he has also announced weightlifting events for NBC Sports' coverage of the 1996 Olympic Summer Games and served as sideline reporter on "The NBA in NBC". Simms also worked on the "NFL Quarterback Challenge" and "Run To Daylight" while at NBC. He also served as a studio analyst for ESPN.
In addition to his work in the broadcast booth, the Franklin Lakes, NJ resident authored the New York Times bestselling Sunday Morning Quarterback: Going Deep on the Strategies, Myths and Mayhem of Football. As a result of his football IQ, Simms has become a Quarterback Skills Expert to which he provides evaluations to top NFL personnel directors.
Simms is also a co-owner and contributor to The Experts Network (TXN), an interactive digital sports network consisting of sports analysis along with Cris Collinsworth, Boomer Esiason, Howie Long, Nick Faldo and Cal Ripken, Jr.
Launched in April 2011, the TXN specializes in the development of digital and original programming, repurposed content and high-end special events. The interactive platform formulates strategic distribution partnerships with online sports networks and serves as the online "destination" sports property.
Simms currently serves as a spokesperson for Bigelow Tea, Investors Bank and Hackensack University Medical Center. He also served as the color analyst voice for the widely popular video game EA Sports Madden NFL 13, 25, 15 and 16.
During a stellar playing career, Simms won two Super Bowl titles with the New York Giants (1987, 1991) and was named Super Bowl MVP in Super Bowl XXI (1987) when he completed 22 of 25 passes in defeating the Denver Broncos for Big Blue's first Super Bowl win. Upon retirement, he established team marks for most passes completed and attempted for one game (40 completed, 62 attempted), season (286, 533) and career (2,576, 4,647), most career touchdown passes (199) and most 300-yard games in a career (21).
The Kentucky native was the Giants' first selection in the 1979 NFL Draft out of Morehead State College. Simms would go on to be selected to participate in NFL Pro Bowl games in 1993 and before that in 1985, when he was named MVP of the contest.
Phil and his wife, Diana, have three children, Christopher (former NFL quarterback and current broadcaster), Matthew (Atlanta Legends quarterback) and Deirdre, and has three grandchildren.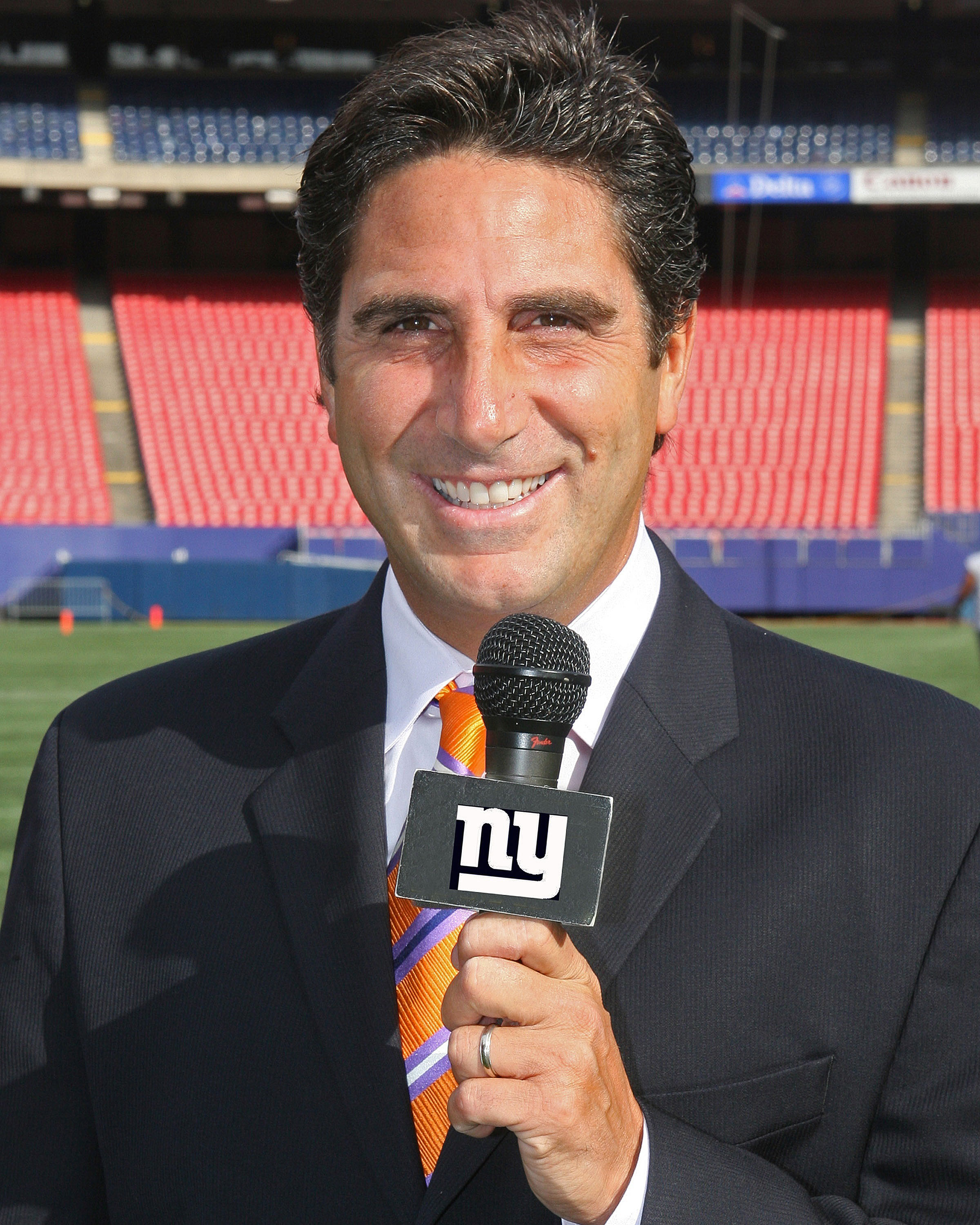 One of the most versatile sports broadcasters in the country, Bob Papa is the radio "voice" of the New York Giants since 1995, after having been associated with the NFL's flagship franchise since 1988. He provided the radio calls for the Giants Super Bowl XXXV and XLII victories. In addition to his Big Blue radio duties, Papa serves as the host of MSG Networks Giants Postgame Live and NY Giants First and 10. Papa previously hosted Giants television programs including Giants Gameplan on FOX-5 as well as YES Network's Giants Training Camp Report, Giants Access Blue, Giants Chronicles, and Giants Online. In addition, Papa is the play-by-play voice for the Giants preseason schedule on NBC-4 in New York.
Beyond his coverage of the New York Giants, he also hosts SiriusXM radio's weekday NFL program called The Opening Drive as well as Moving The Chains which continues to serve as one of the premier destinations for professional football talk. Papa has also called numerous regular season and postseason NFL games for Westwood One Radio (previously called Dial Global).
The Bronx, New York native was the play-by-play voice of Thursday Night Football from 2008-2010 which included working one year (2008) with Emmy Award winner Cris Collinsworth on the NFL Network. Papa has also been a contributor to NFL GameDay Morning.
Since 2009, Papa has served as play-by-play broadcaster for the NFL World Feed (international telecast) of the Super Bowl beamed to over 180 countries.
Beyond his work with the NFL, Papa has handled numerous duties for NBC Sports since 1992 including the famed Bayou Classic featuring Grambling State vs. Southern. Papa has also been the voice for the annual U.S. Army All-American Bowl featuring the nation's top college football recruits. Most recently in 2018, he was seen as the play-by-play voice for the American Flag Football League which aired on the NFL Network.
Since 2012, Papa has served as play-by-play host on Golf Channel for the PGA TOUR, Champions Tour and NCAA Golf Championships. In 2018, Papa celebrated his 14th year as the anchor for the longform coverage of Westwood One's coverage of the Masters. He has spent four years as the 18th hole tower anchor. In addition, Papa has been a part of the broadcast team for Westwood One's coverage of The Masters, US Open, and PGA Championship.
The 2016th Olympics was Papa's 11th Olympic assignment with the NBC Sports Group. Papa has been an announcer on a variety of sports for each of NBC's Olympic telecasts since the 1992 Barcelona Games, most recently handling play-by-play duties for ski jumping and Nordic combined at the 2014 Olympic Winter Games in Sochi as well as served as the rugby play-by-play commentator at the 2016 Rio Olympic Games. Papa has called boxing, rugby and water polo at the Summer Games while handling bobsled, luge, cross-country skiing, biathlon and curling at the Winter Games.
An experienced boxing commentator, Papa has called numerous pay-per-view bouts, including the 1990 heavyweight championship between Evander Holyfield and Buster Douglas. From 1996-2003, he called boxing for ESPN's Friday Night Fights and from 2007-2013 for HBO's Boxing After Dark. Along with partner Teddy Atlas, Papa has also called over 1,200 bouts for ESPN's "Friday Night Fights".
Papa spent six full seasons as the WOR radio voice of the New Jersey Nets and was heard on Westwood One calling the NCAA Men's Basketball Tournament.
Papa began his television career in 1989 at Sportschannel America, where he called the Gatorade High School Football Game of the Week. While at Sportschannel America, he handled the blow-by-blow for their boxing series, served three years calling Notre Dame basketball and was the studio anchor for their coverage of the NHL Stanley Cup Playoffs.
Following his time with Sportschannel America, Papa joined Sportschannel New York as a studio anchor for the Nets, Devils, Islanders and Mets.
In 1992, Papa was named the New York State Associated Press Sportscaster of the Year.
Bob Papa's broadcasting career began at Fordham University, where he honed his play-by-play skills at the famed college radio station WFUV. After graduating from Fordham's School of Business in 1986, Papa began working under the guidance of legendary broadcaster Marty Glickman at WNEW radio.
Besides from his excellence behind the microphone, Papa also continues to make a significant impact in the community. Over the years he has lent his time and support to many organizations including the Food Bank of New Jersey, the Chatham Athletic Foundation and the Dr. Theodore Atlas Foundation. Papa could also be found emceeing more than a dozen charitable functions each year. Also, he generously donates his personal New York Giants tickets to many auctions and events in order to raise funds and awareness.
Born in the Bronx and raised in Dumont, N.J., Papa is a 1986 graduate of Fordham University's Gabelli School of Business.
Papa currently resides in Chatham, New Jersey.